MERRITT ASSET MANAGER SPECIALIST+ COHORTS
Inaugural class of Asset Managment Specialist+ Cohort training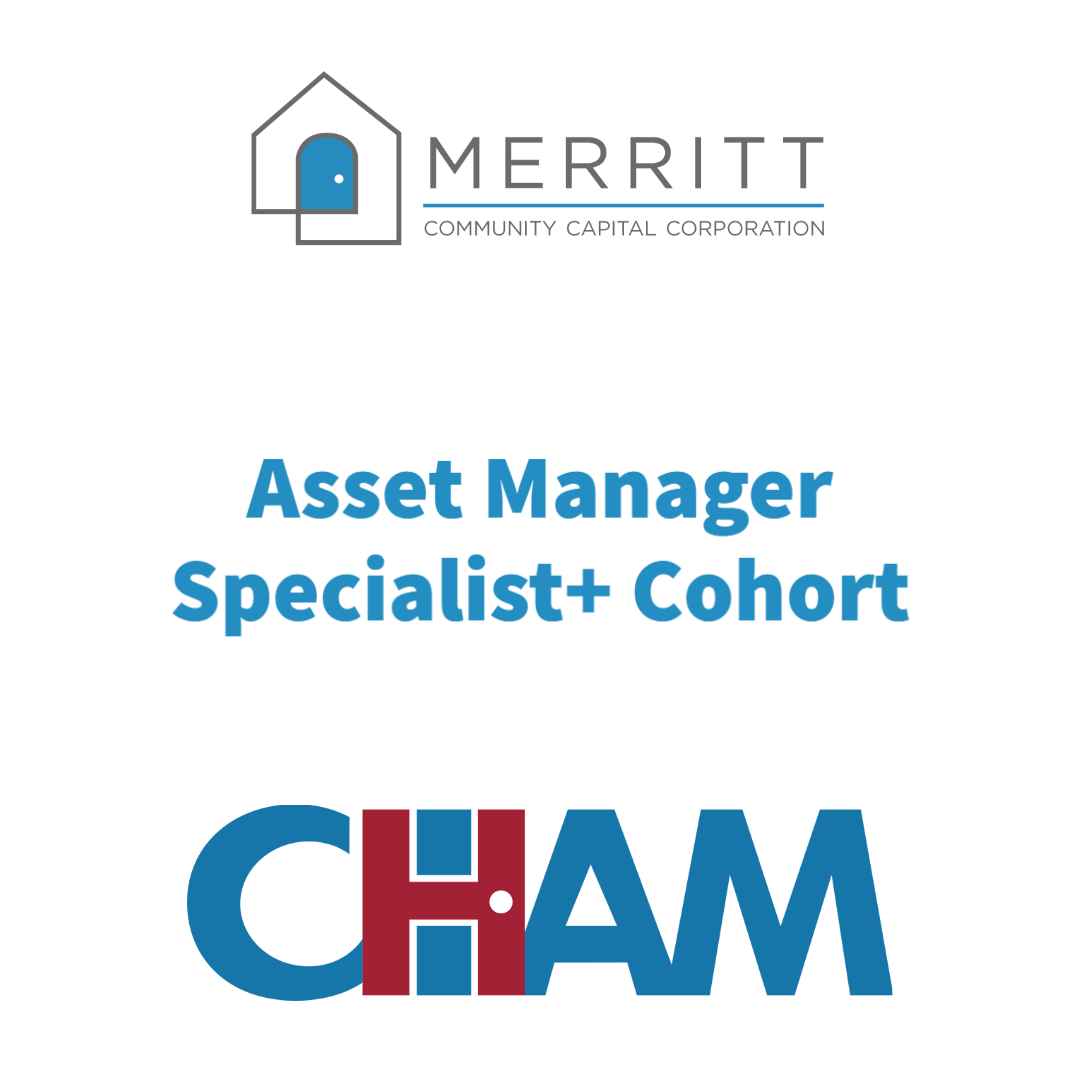 Merritt Asset Manager Specialist+ Cohort
Merritt is excited to launch the first Asset Management Specialist+ training!
As part of Commitment to California, we are thrilled to support Asset Managers in California with a partnership with Consortium for Housing and Asset Management (CHAM). Participants will go through virtual and live instructor-led sessions utilizing the CHAM education training materials.  
Participants will complete their AMS designation from CHAM, learn about an asset management career, and have networking opportunities.
We are dedicated to supporting the affordable housing industry and the people within it, which is why we have partnered with CHAM on the Asset Management Specialist+ training.
In our inaugural year we are excited to have cohort members from our partners at EAH Housing, HumanGood, OneUnited Bank, BRIDGE Housing Corporation, Mission Housing Development Corporation, Mutual Housing California, Eden Housing, Inc., TerraCorp Financial, Inc., Mercy Housing, Christian Church Homes, Sequoia Living, CONAM Management Corporation, MidPen Housing Corporation, Community Housing Improvement Program (CHIP), East Bay Asian Local Development Corporation (EBALDC), Abode Services/Allied Housing, San Jose State University, The John Stewart Company, and East Palo Alto Community Alliance and Neighborhood Development Organization (EPACANDO).